CFBA Business Partners
Here you can find listings of the CFBA Business Partners who are commited to Biblical principles.
For current Christian Business owners, who have completed the CFBA "Biblical Management" course, you are able to participate in the "think tank" sessions as well as have the opportunity for their businesses to be listed on the business partners page on the website, where other Christian consumers are able to find businesses that are committed to the CFBA Biblical business standard. These current business owners are encouraged to participate and contribute to the Biblical management classes each month. Current business owners can be on the board and encouraged to share challenges and ideas and mentor a group of 3 -6 apprentices.
Click Here for the Busintess Partners Application Form
B

elow are CFBA Business Partners

AME Appretice Program
www.ameprogram.com
Apprenticeship, Mentorship & Enterpreneurship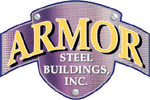 Armor Steel Buildings Inc.
7344 S. Alton Way Ste. 8F-A
Centennial, CO 80112
(303) 797-6555 or toll free 877-772-7667
www.armorsteelbuildings.com
Local Steel Building Contractors nationwide
Jackson Hewitt Tax Service


3841 Northside Dr.
Macon, GA 31210
Paul Ramsingh, General Manager (Enrolled Agent) (478) 718-7968
www.jacksonhewitt.com
Individual & Business Tax Returns, All States, IRS Representation
15% CFBA Member Discount!
Colorado Steel Systems
7344 S. Alton Way Ste. 8F-B
Centennial, CO 80112
(303) 226-4098
www.coloradosteelsystems.com
General Contractor and Steel Building Erector serving the Denver Metro Area
Excalibur Advertising Agency


7344 S. Alton Way Ste. 8F-C
Centennial, CO 80112
www.excaliburadv.com

Excalibur Advertising can assist you in all your marketing and web design needs.
Talents 2 Work
2001 Euclid Avenue
Bristol, VA 24201
Toll Free 877-760-6425
info@talents2work.com
www.talents2work.com
Want to sell to the Christian community? Want to support Christians with your buying? Tired of supporting unchristian organizations? Want to find a Christian doctor, accountant, or contractor? You've come to the right place